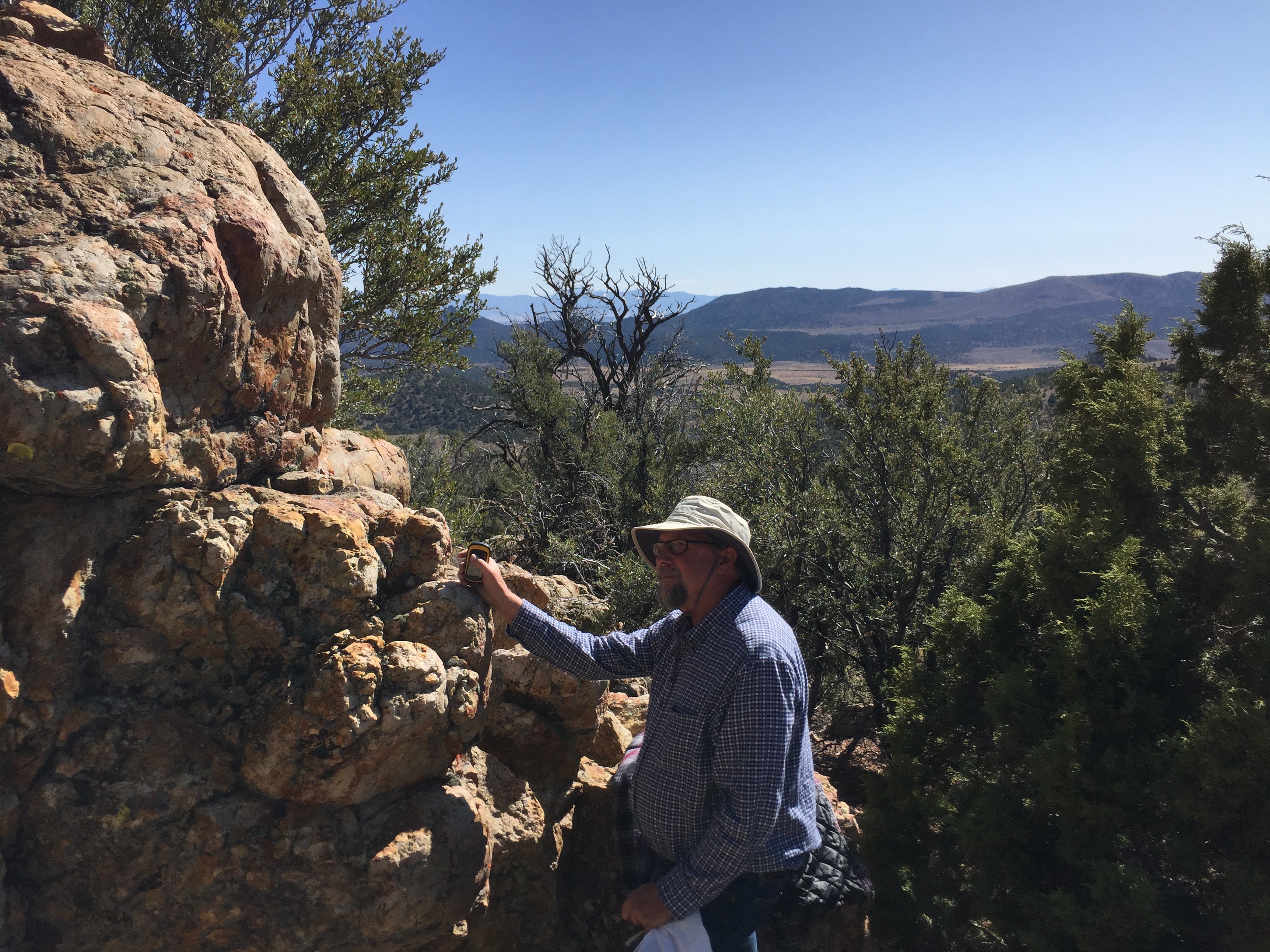 By James Kwantes
Resource Opportunities
Nevada is known as "The Silver State," a nod to the 1859 discovery of the Comstock Lode. That rich silver endowment led to Nevada's statehood, and profits from silver mining helped the North come out on top in the American Civil War.
But the discovery of the state's rich gold districts, including the Carlin and Cortez trends, a century later quickly made Nevada one of the world's premier gold mining jurisdictions. Those two districts alone have a combined gold endowment of more than 250 million ounces (production + reserves). And gold is the precious metal that remains Nevada's largest export by dollar value.
However, U.S. Census Bureau statistics show that Nevada's gold output is slipping. Gold exports of about $4.9 billion in 2018 dropped to $2.7 billion last year, a 45% decrease.
And Nevada is not the only gold-rich jurisdiction with a declining production profile. New discoveries are needed to replace the ounces being mined. And one of the best places to look for gold is on projects that have been orphaned by larger companies or by exploration companies that have shifted their focus elsewhere.
The latter is the story with the past-producing Griffon project at the southern end of Nevada's Cortez trend. Fremont Gold (FRE-V, USTDF-OTCBB) purchased Griffon and its 89 unpatented mining claims from Liberty Gold (LGD-T) in December 2019, then raised $1.48 million to drill it. The project was orphaned by Liberty (formerly Pilot Gold), which is drilling out its Black Pine oxide gold project in Idaho. Griffon is southeast of Fiore Gold's (F-V) Pan mine and Contact Gold's (C-V) past-producing Green Springs heap-leach gold mine.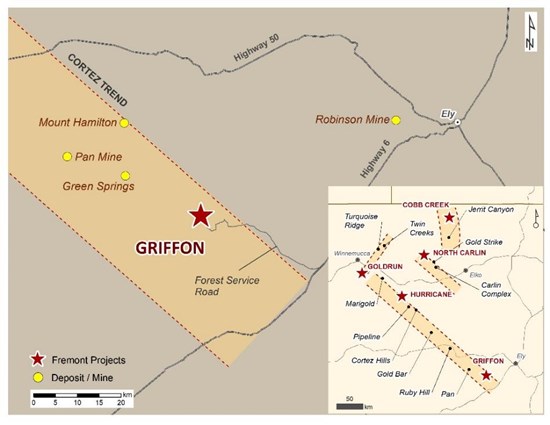 Fremont plans to drill 2,000 metres at Griffon, beginning in June. Twenty-six drill sites are currently permitted and the project is bonded. Fremont plans to drill a number of untested targets in the hopes of making a new discovery at Griffon.
Griffon was first drilled in 1988. By 1997 two oxide gold deposits had been delineated, at Discovery Ridge and Hammer Ridge. Over the next three years, Alta operated as a small producer, mining oxide gold from those deposits at average grades of 1.03 g/t in a heap-leach operation. That's well above average grades of 0.6 to 0.7 g/t being heap-leach mined at typical Nevada oxide gold operations.
Alta's focus was production, not exploration. The company did not thoroughly explore the property and almost all of the holes they drilled were less than 100 metres deep. Fremont has assembled a crack team of geologists to narrow down targets at Griffon:
Clay Newton, Fremont's VP Exploration and a Phd structural geologist who brings fresh eyes to the project
Andy Wallace, Ph.D., a Carlin expert and co-discoverer of five Nevada gold mines as a principal of Cordex
Jamie Robertson, Ph.D., Alta's former exploration manager and a regional expert on Nevada's southern Cortez trend.
Target areas at Griffon include the untested three-kilometre long Blackrock fault to the east of the Hammer Ridge deposit (one of the two deposits mined by Alta Gold Corp.), the Pilot Shale horizon, and a number of geochemical anomalies. In addition, potential remains in and around the two past-producing open pits.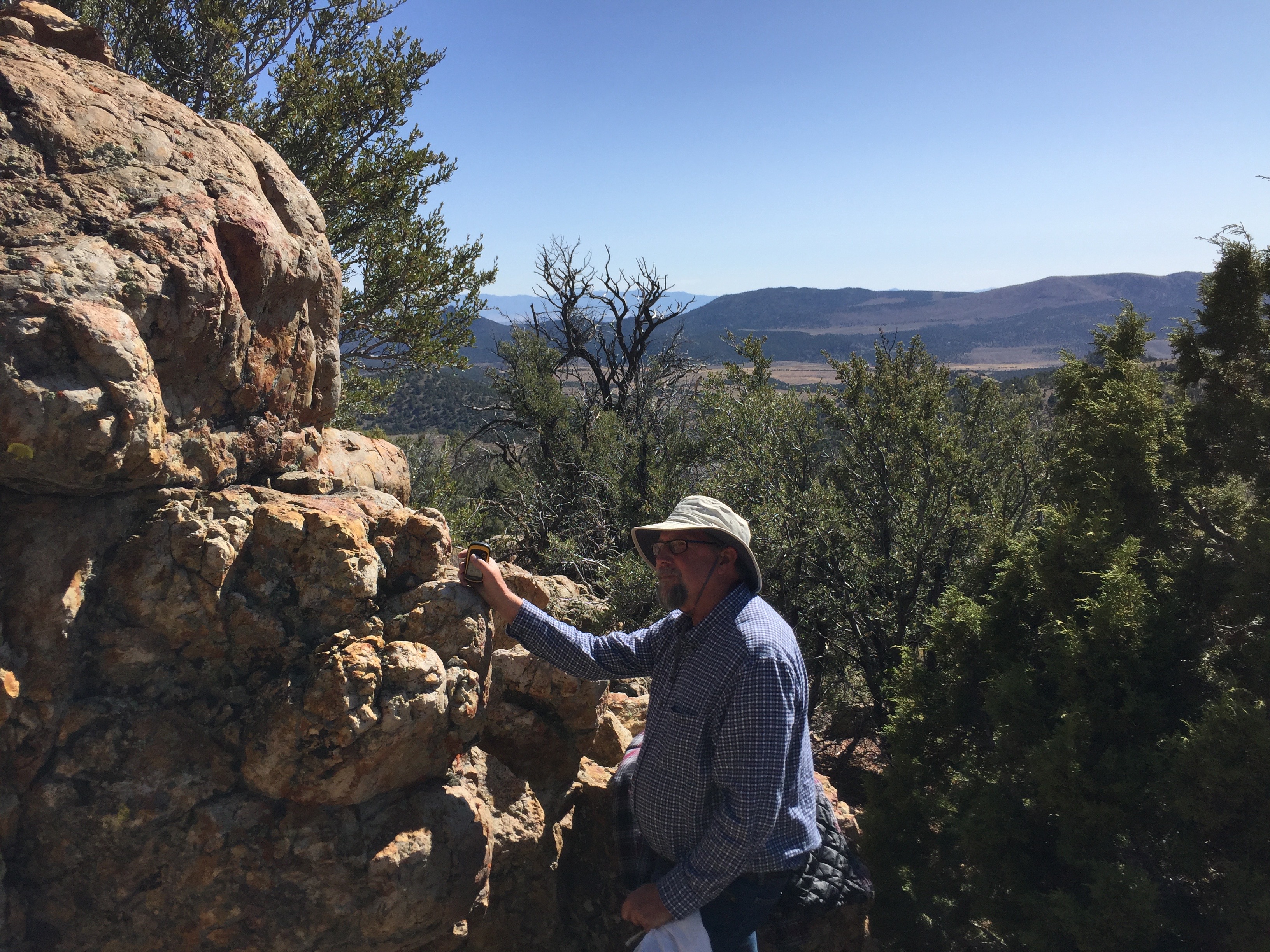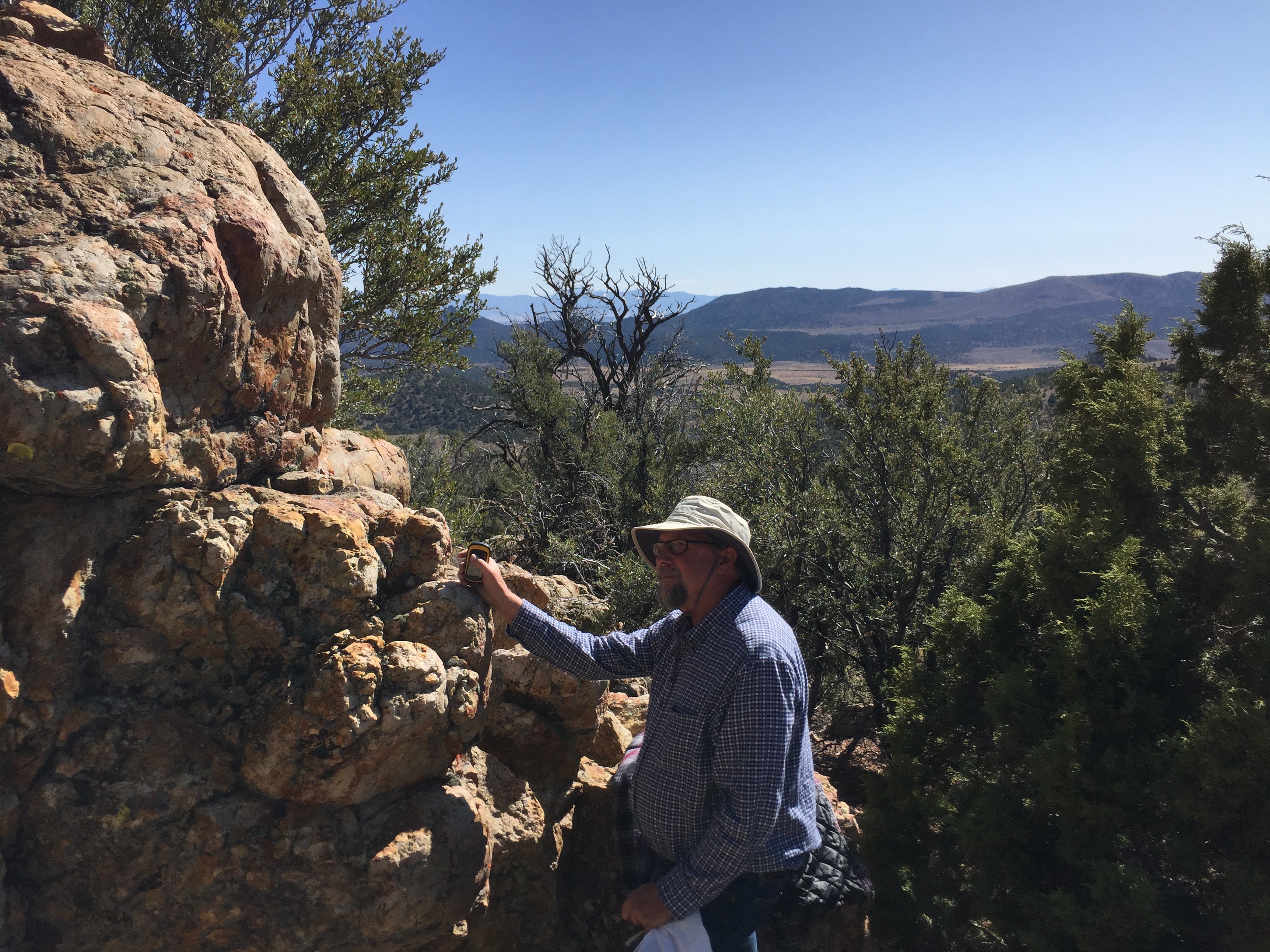 Drilling by Alta in an area southwest of Hammer Ridge hints at the property's potential. Alta hit near-surface gold mineralization in many holes, including 57.9 metres of 0.86 g/t gold. Other drill holes in this area — all of them within 100 metres of surface — included:
25.9 metres of 1.1 g/t Au
36.6m of 0.93 g/t
24.4m of 0.79 g/t
Last summer, Fremont sold its Gold Canyon project to McEwen Mining for 300,000 McEwen common shares in order to focus on securing more advanced-stage assets. The company's first move was to option Cobb Creek from Contact Gold. Located in Elko county, Nevada, Cobb Creek is an advanced project with a historical gold resource that hasn't been drilled since 1992. Although Cobb is an intriguing exploration project, Fremont plans to focus on Griffon this exploration season. The company also has the North Carlin, Hurricane and Goldrun projects in Nevada.
Gold is holding steady above US$1,600 an ounce and doing its job as a safe haven. The precious metal is also, increasingly, a buttress against the impending waves of money-printing as governments globally respond to economic paralysis caused by the COVID-19 pandemic.
Gold producers continue to rely on exploration companies to find the next economic ore bodies. That increases the appeal of well-managed juniors poised to create shareholder value with the drill. Fremont Gold fits the bill as it prepares to drill for discovery at Griffon. Insiders have been adding to their stakes, in both the public market and private placements. I have also been buying shares at these price levels.
Fremont Gold (FRE-V, USTDF-OTCBB)
Price: 0.06
Shares out: 81.5 million (121.2M f-d)
Market cap: $4.9 million
Disclosure: I own Fremont Gold shares and Fremont is one of three Resource Opportunities sponsor companies. Fremont is a speculative, high-risk exploration stock that may not be suitable for all investors. This article is not intended as financial advice and all investors should conduct their own due diligence and/or consult an investment advisor.