Assays pending on deep holes drilled by GSP Resource Corp. (GSPR-V)
Building pounds at the Alwin copper mine project adjacent to Teck's Highland Valley Copper mine
by James Kwantes
Resource Opportunities
GSP Resource Corp. is one of three Resource Opportunities sponsor companies.
Dwight Eisenhower was in the Oval Office and America was still on the gold standard when British Columbia prospector Dick Billingsley first staked mining claims. Then 14, Billingsley pounded in wood stakes north of Rossland in B.C.'s West Kootenays on behalf of an uncle who worked in the mining industry and speculated on claims on the side. That uncle worked for The Consolidated Mining and Smelting Company of Canada — otherwise known as Cominco, which merged with Teck in 2001.
Billingsley has been staking claims ever since. In the process, the 78-year-old Surrey resident has become one of the largest individual claims holders in B.C., with about 120,000 hectares of ground under his control.
Cycles have come and gone, and there have been some big wins. One of them was Tatogga, the property Billingsley and his wife and business partner Gaye Richards vended to GT Gold (GTT-V). GT discovered a gold-rich copper porphyry at Saddle North and a high-grade gold discovery at Saddle South, attracting a strategic investment from Newmont Goldcorp and hitting a $250-million valuation along the way.
The veteran prospector made the transition from midnight staker to keyboard claims when the province switched to digital claim staking in 2004. But he can still be found bouncing around B.C.'s back roads in his one-tonne Ford 350 pickup truck, snowshoes and other supplies on hand in case of emergencies. Different times call for different strategies, however.
"When you want to stake claims you don't do it during the day, you do it between 2 and 4 a.m. — before 7 Eastern time," Billingsley says with a smile. "At 7 the guys back east are getting up, having their coffee and turning their computers on."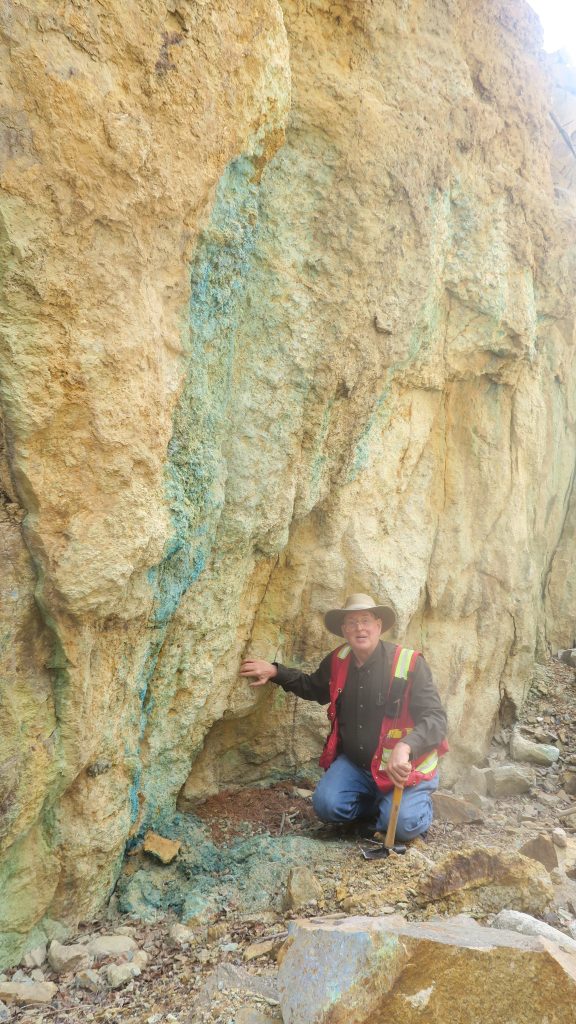 One of Billingsley's claims packages is the Alwin property, which he optioned last year to GSP Resource Corp. (GSPR-V, GSRCF-OTC) for staged cash and share payments. That made Billingsley one of GSP's largest shareholders and he has since added to his stake both in the public market and in financings, bringing him to just under 10% of outstanding shares.
The Alwin property, which hosts a past-producing underground copper mine, is adjacent to Teck's Highland Valley Copper (HVC) open-pit mine 17 kilometres west of Logan Lake. Billingsley is excited about the potential of identifying more high-grade mineralization at Alwin. The mine was in operation at different times, producing a total of about 235,000 tonnes grading 1.54% copper.
Identifying further high-grade copper mineralization is also the mission of Simon Dyakowski, GSP Resource Corp.'s young CEO. Dyakowski is a CFA charterholder and former broker who grew up in the business — his geologist father, Chris Dyakowski, is GSP's chairman and a director.
And family ties figure in the story of how Simon secured the Alwin property for GSP. His father Chris ran San Marco Resources (SMN-V) while San Marco explored Alwin between 2005 and 2008. San Marco drilled five shallow holes into the main mineralized trend near the eastern part of the mine workings, and three more holes that tested IP anomalies north and northwest of the mine.
Results were mixed and all the data is on the GSP website. The first three holes returned sniffs of shallow higher-grade mineralization, including 3.3 metres of 2.37% Cu and 0.5m of 8.45% Cu. Hole 4 hit 13.5 metres of 1.86% Cu from 117 metres downhole, including 0.9m of 4.1% Cu and 3m of 6.2% Cu. Removing those high-grade sub-intercepts still leaves a residual grade of 9.6 metres of 0.29% copper, slightly higher than the head grade at Teck's HVC. Hole 4 ended prematurely in an old unmapped drift.
San Marco moved on to other projects and the Alwin claims were picked up by Billingsley. CEO Dyakowski believes GSP is well-positioned to tag shallow high-grade mineralization, the target of the initial drill program (permitting is well underway). One of the tools at GSP's disposal is a new 3D digital model of the Alwin mine compiled by Renaissance Geoscience Services and released last week. The 3D model — assembled using historical drilling, mining and geological data from prior operators — will help GSP target shallow unmined material in two zones north of the historical Alwin mine.
GSP's objectives are two-fold: 1) explore the prospects of an open-pit mining scenario by targeting higher-grade mineralization around the #4 zone; 2) target lower-grade porphyry-style mineralization to the north. GSP was successful with Phase 1 drilling, intersecting both high-grade copper as well as lower-grade bulk-tonnage mineralization in six drill holes. Assays are pending on two deep holes.
HVC is the largest open-pit copper-molybdenum mine in western Canada. In 2019, the operation produced 121,000 tonnes of copper at grades of about 0.27%, generating $196 million in gross profit for Teck. The Vancouver-based producer is mining increasingly lower grades at HVC and the mine was originally scheduled to close in 2028. However, Teck recently applied to extend the mine life to 2040.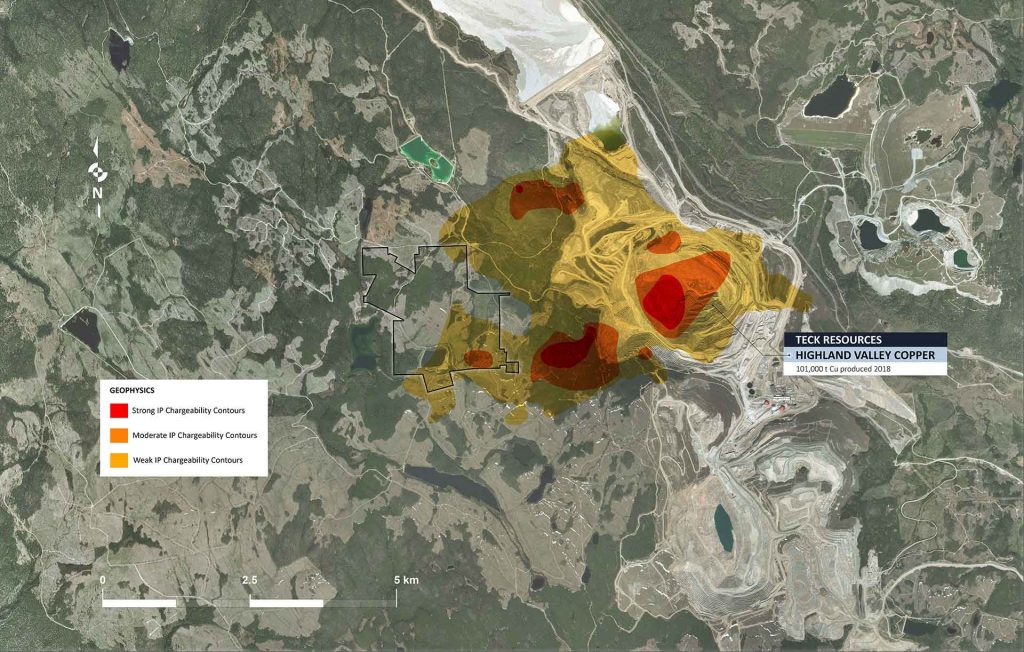 On its website, GSP has a great satellite image of the Alwin/Highland Valley neighbourhood in 2004 and 2015, with a sliding bar to make comparisons more easily. Two differences are immediately noticeable: 1) the amount of logging that has occurred on the Alwin property since 2004; and 2) the extent to which Teck is moving westward towards the Alwin property. If GSP can prove up a near-surface high-grade copper deposit and/or the existence of a copper porphyry system at Alwin, it becomes a pretty compelling target for Teck. However, there are other possible outcomes for Alwin that don't rely on a Teck takeout — two nearby mills, Craigmont and Afton, have spare capacity.
Alwin has a 270-metre-below-surface development decline and about 2,700 metres of underground tunnelling, as well as 649 diamond drill holes totalling 34,500 metres. One of the prior operators calculated a historical (non-43-101 compliant) resource around the mine workings of 390,000 tonnes grading an average 2.5% copper, assuming 25% dilution. But the mine shut down due to low copper prices before they could tap into that zone.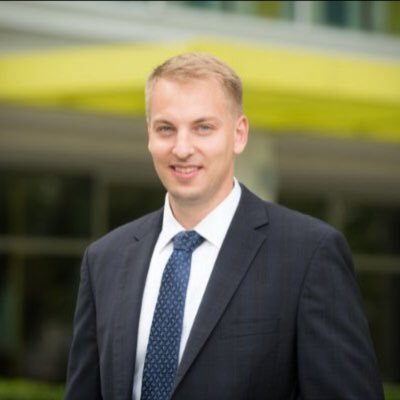 GSP's low all-in drilling costs mean the company is poised to expand the drilling if they are successful during the first phase. CEO Dyakowski, right, owns about 10% of shares, accumulating in each financing round and the open market. Insiders hold a total of about 35% of shares. GSPR is well-structured with only 18.5 million shares outstanding and a free trading float of about 6 million shares when you take out insider holdings and escrowed stock.
As for Billingsley, he thinks Alwin ore could make a great high-grade feedstock to mix with the lower-grade ore that Teck is mining at HVC. That would increase the operation's profitability ahead of a mine life extension at one of Teck's core assets.
"Alwin could be my next big score," Billingsley says.
GSP Resource Corp. (GSPR-V, GSRCF-OTC)
Price: 0.35
Shares out: 18.5 million (24.2M fully diluted)
Market cap: $5.15 million
Disclosure: James Kwantes owns shares and warrants of GSP Resource Corp. and the company is one of three Resource Opportunities sponsor companies. This article is presented for information purposes and does not constitute investment advice. All investors need to do their own due diligence and/or consult a financial advisor.