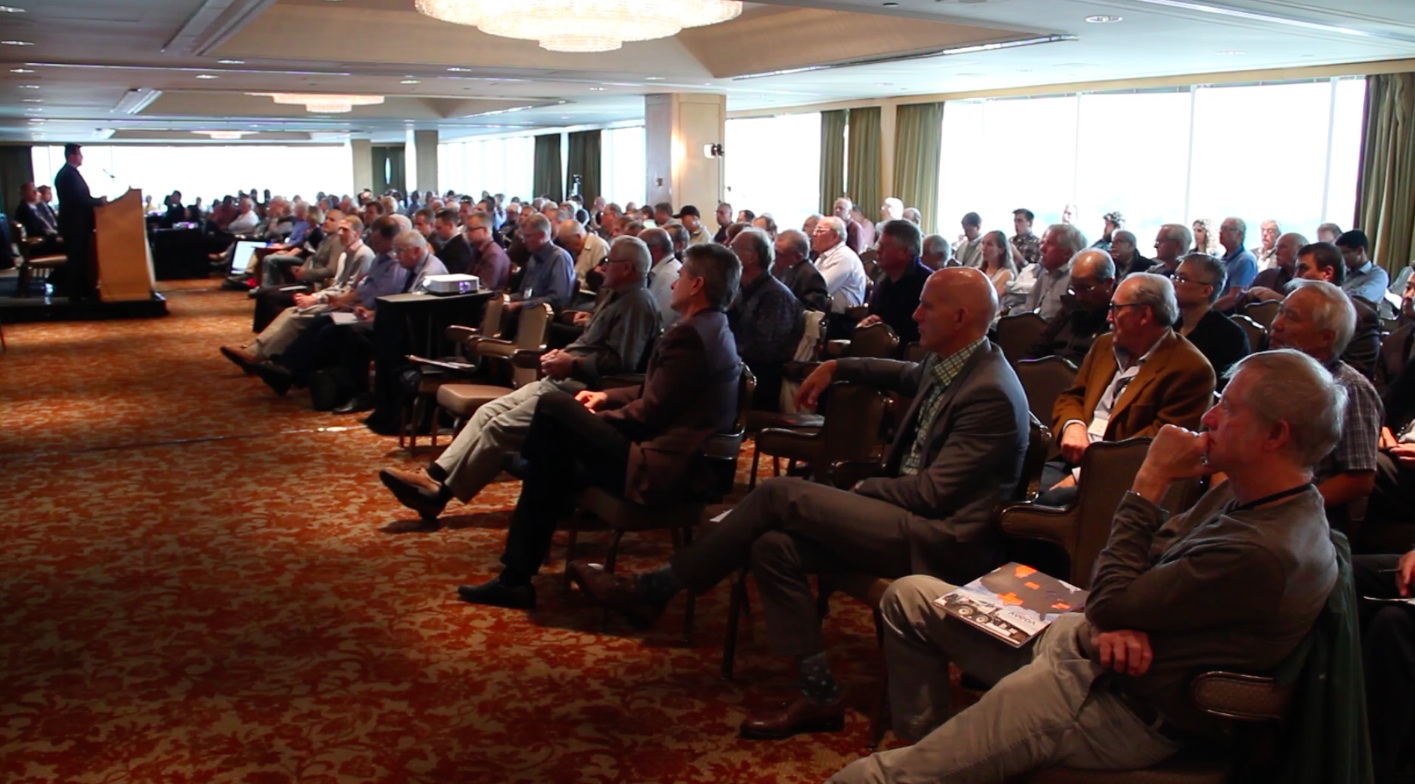 Dear Subscribers,
For those of you attending this year's PDAC in Toronto, the world's largest mining convention, this is your invitation to our CEO Summit on Saturday Feb. 28th at the Hilton Hotel – that's the day before the PDAC begins.
Click here for event details and here to register now.
This exclusive event is put on by three leading mining and energy newsletter writers, Keith Schaefer of the Oil and Gas Investment Bulletin, Eric Coffin of Hard Rock Advisory, and me.
The Summit is everything the PDAC isn't. Rather than trying to put 25,000 people in a room we've invited 15 of our favorite mining and energy CEOs to present and meet with a few hundred of our subscribers in an intimate setting that's for serious investors only.
Here are three reasons you should register now:
Grow your wealth. These are hand picked companies presenting chosen for their immediate investment merit. No brokerage research, SEDAR filing of press release will ever tell you as much as a CEOs body language. Additionally, get all your questions answered directly from the CEOs themselves during breakout sessions.
Grow your knowledge. The newsletter writers and CEOs themselves will share their industry and regional expertise. The knowledge will allow you to make better investment decisions.
Grow your network. You'll be in excellent company at the CEO Summit. Many of the most influential entrepreneurs and investors in our network, from investment bankers, fund managers, and analysts, to CEOs and technical professionals, will be on hand to take in the presentations and catch up over coffee and lunch. Building networks of like-minded investors is absolutely critical to becoming a successful investor (in addition to meeting the CEO's in person).
Presenting companies include cash cow Nevsun Resources, high grade Colombian gold juggernaut Continental Gold, sister explorer Cordoba Minerals, the latest uranium discoverer NexGen Energy, and arguably the most exciting diamond junior, North Arrow Minerals. There couldn't be a better time to meet the CEO's of these companies, as current markets are resulting in profound change in the sector.
"Meet our hand-picked success stories for 2015 in person—and give yourself some high conviction stocks for the rest of the year." Keith Schaefer commented.
"These are the companies positioned to make the most of a new bull market. Do yourself a favor and be there to meet the CEOs and hear their stories." Eric Coffin added.
Personally, I'm excited about the chance to catch up with some of the CEO.ca subscribers who make all of this worthwhile. I know I'll learn about investment opportunities, meet some in the know people, and potentially find the next big winner.
Register for the Feb 28, 2015 Toronto Subscriber Summit now (click here to do so).
Seating is limited so don't wait.
Sincerely,
Tommy Humphreys
Resource Opportunities