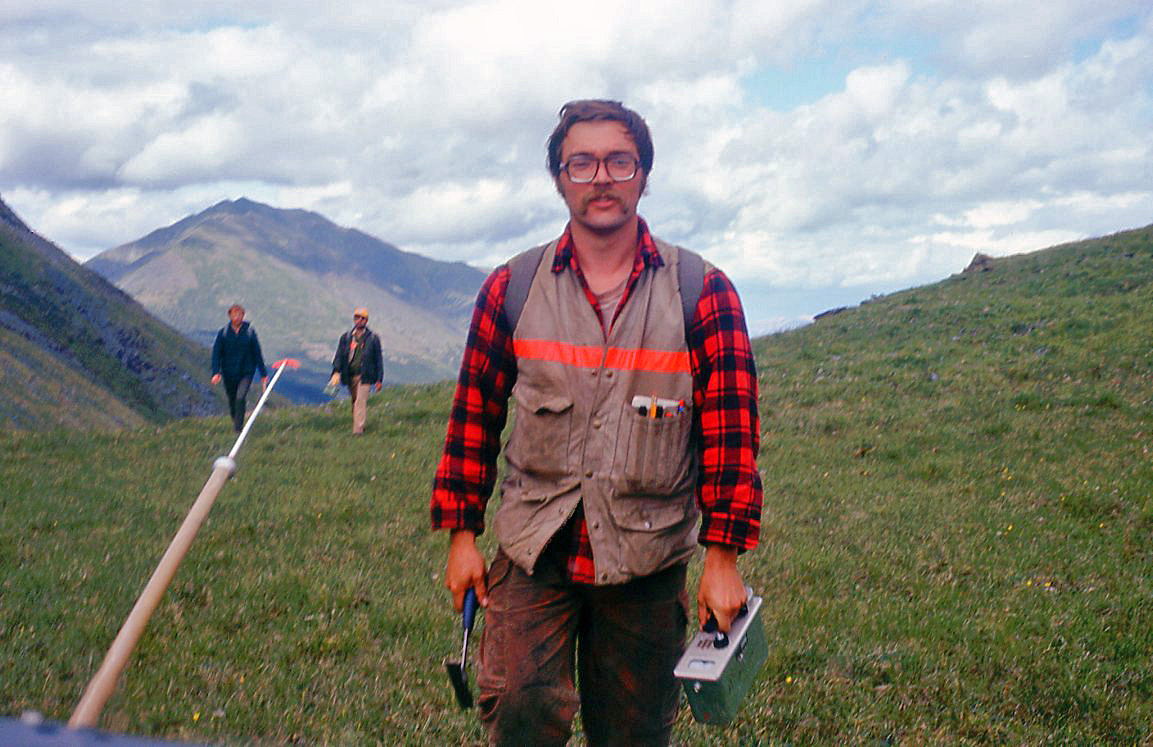 By James Kwantes
Resource Opportunities
Strategic Metals is one of three Resource Opportunities sponsor companies.
Strategic Metals CEO Doug Eaton has faced a few grizzly bears in his decades of stomping around the Yukon as an Archer Cathro geologist. And he's been an exec in the junior exploration business long enough to ride out several bear markets. The key to both experiences: don't get gored.
The Archer Cathro principal has also seen the other side of the coin, though — the one some junior resource speculators fear may never return. In the summer of 2011, ATAC discovered high-grade gold at Osiris, sending ATAC shares above $10 and Strategic shares above $4. Strategic continues to hold a large ATAC stake, currently 6.9%. Those moves occurred as the gold price approached highs of US$1,900 an ounce.
Current share price levels tell the tale of this bear market, and of the long slide down. Strategic shares trade at 41 cents and ATAC shares are stuck in the 52-cent range, near 52-week lows. ATAC recently announced a maiden resource estimate at Osiris, scene of that 2011 discovery hole, of 1.685 million ounces (Inferred) at 4.23 g/t Au, including a pit-constrained resource of more than 1 million ounces.
Eaton is philosophical about the continuing bear market as Strategic advances its properties (121 wholly owned) and looks for optioners. Lately the company has been doing deals on its cobalt and vanadium projects, as battery metal prices continue to rise amid surging demand and limited supply. And he is very bullish on Rockhaven Resources (RK-V), which recently published a resource update at its Klaza project. Eaton has been adding to his personal Rockhaven stake (currently 9.1% of outstanding shares) and Strategic Metals has also been bulking up, taking their stake to 40.23%.
The number of global ounces at Klaza actually dropped in the resource update, but Rockhaven converted 686,000 ounces from the Inferred to Indicated categories. There was also a significant upgrade in pit-constrained tonnes and grade, including 232,000 ounces of gold (Indicated) at grades of 9.5 g/t in the Western BRX zone. Rockhaven is looking at several processing changes, Eaton noted, including a pre-crushing circuit that would both increase ore grades and reduce processing costs.
I recently caught up with Eaton to talk battery metals, bear markets, and why there isn't more M&A in this beaten-down sector.
Q: Do mining stocks deserve their poor reputation?
As an industry, we have executed quite badly. We have a tendency to disappoint more frequently than exceed expectations. In exploration, because of the nature of the business, that's a given. In mining, it shouldn't be.
Meanwhile, the U.S. markets continue to rise. It's like stepping onto an escalator, it just keeps going up and up (Facebook shares were recently hit hard, post-interview, after the company missed earnings projections). But it takes such a tiny, tiny reallocation of assets back into resources and it's going to be like a tsunami force.
Q: What catalysts besides a rising gold price could revive the junior exploration market?
We need buyouts of juniors and for people to redeploy money into the juniors. We're starting to see it with South32 buying Arizona Mining and Orion Mine Finance buying Dalradian. But the retail market is gone and the big banks won't touch the sector.
Q: Does Strategic Metals have exposure to the battery metals?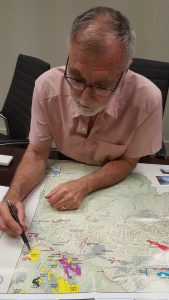 We are working on vanadium and cobalt deals. We went through the digital geochem database looking for cobalt showings. We found 20 properties in total and four with cobalt clusters. We did the same with vanadium and were expecting the same kind of result, but we came up with three strong vanadium properties.
Q: Why are you personally, and why is Strategic Metals, loading up on Rockhaven shares, given the size of your existing stakes? (Amount insiders have spent buying Rockhaven shares in the past 3 months: Eaton $50,000 at 13-15 cents, Strategic Metals $72,000 at 13-15 cents, CEO Matt Turner $19,000 at 13 cents.)
The only other time in my career that I've seen such low-hanging fruit was in 2008 when we were buying ATAC shares at 10 cents and the stock went to 10 bucks. Rockhaven now has an immediacy that ATAC doesn't. And there is huge exploration potential that gets no credit. It's not hard to see Klaza reaching 3-4-5 million ounces if you go up-dip and down-dip from deep, really good hits. I think there's at least 5 million ounces there.
Come on guys, the writing is on the wall. We effectively told you we have a mine here. At the Western BRX we've got a pit with a quarter million ounces at above 9 grams per tonne. Do the math. What the hell is the matter here?
Q: Well, why aren't majors capitalizing more on low valuations in this sector?
The majors have a habit of overpaying at the top of the market. They are running so fast that their tongues are hanging out, trying to keep up production levels. The majors are high-grading their deposits and not replacing the reserves.
On some of the recent major investments into juniors, they are predatory and smart, quite frankly. But most are not even thinking about new acquisitions, despite the fact they're depleting their reserves. As a rule, mining companies are run by bean counters and engineers. Mining engineers are the least imaginative people I've ever met when it comes to deal making.
If I'm a major or mid-tier mining company, and looking for an economic deposit, I would look for an established resource that has lots of blue sky. Klaza fits the bill.
Q: What approach is Strategic Metals taking in tough market conditions?
We are keeping our powder dry and doing smart deals. It's a bit of a holding pattern but sometimes the best deal is the one you don't do. Timing is key.
Disclosure: James Kwantes owns shares of Rockhaven Resources, ATAC Resources and Strategic Metals. Strategic Metals is one of three Resource Opportunities sponsor companies. This article is for informational purposes only and may contain forward-looking statements. All investors need to do their own due diligence.