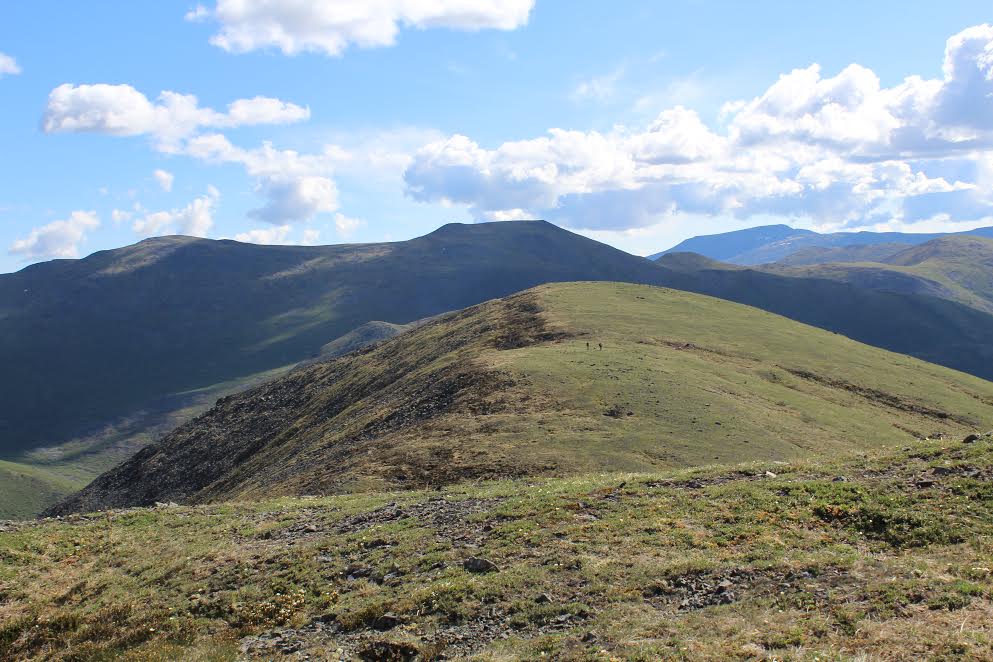 Initiating coverage on Trifecta Gold (TG-V)
Share price: .29
Shares outstanding: 23.15 million
Market cap: $6.7 million
The Yukon is now one of the hottest jurisdictions globally for gold exploration. Goldcorp kicked things off in the spring of 2016 with its $520-million purchase of Kaminak Gold and the 5-million-ounce Coffee project. Since then Barrick, Newmont and Agnico Eagle have also entered through investments in Yukon projects.
As the Yukon's largest claims holder, Strategic Metals is poised to capitalize on the upsurge in interest. But the company wasn't getting much value in the market for some prime projects in the highly prospective Dawson Range gold belt.
It is now.
Strategic packaged four of the properties — Eureka, Trident, Triple Crown and Treble — into a new company called Trifecta Gold, which began trading on the TSX Venture last Thursday with the symbol TG. The new exploration play has just 23.15 million shares outstanding and Strategic retains a 9.19 stake. The rest of the shares were distributed to Strategic shareholders, on the basis of 1 Trifecta share for every 4.5 Strategic shares.
Trifecta stock is trading at 29 cents, giving the company a market capitalization of about $6.7 million. That's almost a triple already on the deemed value of 10 cents a share at spinout. It's a great example of shareholder value creation in a sector where the opposite is too often the rule. But I believe there is considerably more upside and have added to my position since Trifecta shares began trading.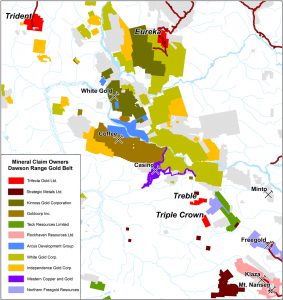 Trifecta plans to initially drill 800 to 1,000 metres at each of Eureka and Trident, and conduct earlier-stage exploration at Treble and Triple Crown. Follow-up drilling later in the season is also possible, as merited, at any of the four properties. Eureka, Treble and Triple Crown are Strategic claims, while Trident includes ground Strategic staked as well as two optioned claims packages.
Eureka is an orogenic gold project located in the south of the storied Klondike Goldfields, along the proposed road route between Goldcorp's Coffee and Dawson City. The lack of a significant bedrock gold source is one of the Klondike's great mysteries. More than 20 million ounces of placer gold have been pulled from Klondike waterways since the great Gold Rush. But finding the bedrock source of all that gold has been an illusive quest.
Eureka straddles the headwaters of Eureka and Black Hills creeks, which together have produced at least 200,000 ounces of placer gold since 1978. The characteristics of the gold suggest a nearby source. The property has a 6-km by 2.5-km zone of gold-in-soil geochemical anomalies that has not seen much trenching or drilling.
But it's the Trident project that may hold the most promise. Trident is located near the Yukon-Alaska border about 75 kilometres northwest of Goldcorp's Coffee. The project includes claims staked by Strategic, as well as claim blocks optioned from a prospector (CH) and Metals Creek Resources (Squid). It's road-accessible and has a gravel airstrip but has also seen limited trenching and drilling.
Drilling in 2013 by another operator during the bear market hints at the possibilities. Intercepts included 21 metres of 1.55 g/t gold and 114 g/t silver and 12 metres of 1.7 g/t Au and 81.78 g/t Ag. An overlying trench turned up 22 metres of 1.96 g/t Au and 160.6 g/t Ag.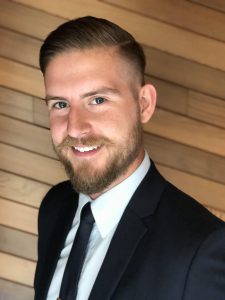 Trifecta's CEO is Dylan Wallinger (right), a former Archer Cathro project manager who resigned as a partner to take the helm of the new White Gold-focused company.
He said the idea at Trident is to aggressively explore the optioned ground and "prove it or kill it." Trifecta plans a $3-million financing soon to top up the $500,000 currently in the treasury.
Wallinger got a taste of Yukon gold discovery while working at ATAC's Rau property in the summer of 2010 as part of an Archer Cathro field crew. He split the core that turned out to be the Osiris discovery hole, which returned 9.26 g/t gold over 31.13 metres.
That discovery and subsequent high-grade gold hits that helped identify several deposits propelled ATAC shares to the $9 level in 2011 — and Strategic shares above $4.
In addition to being young and hungry — he's 30 — Wallinger has a family history steeped in the mining industry, on both sides of the family. His path to Trifecta leads through storied Canadian mining districts such as Timmins, Ontario, and Faro, Yukon and companies including Cominco.
Wallinger's great great grandfather, Noel Wallinger, was British Columbia's gold commissioner from 1914 to 1922 and a former Conservative Member of B.C.'s Legislative Assembly. Both of Dylan's grandfathers and several other relatives worked at the Yukon's Faro mine, once the world's largest open-pit zinc-lead operation.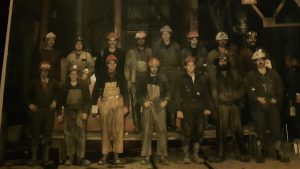 Dylan Wallinger's father, Neil Arnold-Wallinger, is third from left at top. Myra Falls mine, B.C.
Wallinger's parents met in high school at Faro and both subsequently worked at the mine, as well. More recently, his father worked at Nyrstar's Myra Falls polymetallic mine on Vancouver Island.
As for Trifecta, the new company's other two properties — Triple Crown and Treble — are located between Coffee and Rockhaven's Klaza deposit. They are earlier-stage, but prospecting has turned up some promising sniffs. One rock sample from Triple Crown assayed 6,680 g/t silver. Trenching returned 570 g/t silver, 2.76% lead, 0.08 g/t gold over 6.4 metres and 106 g/t silver, 0.84% lead and 0.03 g/t gold over 9.6 metres.
It is said that the best place to find a new mine is in the shadow of an existing head frame. That "closeology" thesis holds equally true in exploration. And Strategic has exposure — through prime land positions or equity stakes — to all of Yukon's most exciting discoveries. That includes a significant equity stake in Arcus Development Group (ADG-V), exploring Dan Man on Coffee's doorstep, and extensive land holdings bordering ATAC's Rackla property, where Barrick Gold recently invested.
Yet Strategic's share price has barely moved, creating a significant discrepancy between the share price and the energy that has been building in the Yukon. One of the knocks on project generators is the "holding company discount" and a structure that dilutes the tremendous shareholder value that can be created from discovery. It's one of the reasons Strategic decided to spin out Trifecta Gold, crystallizing the value in four promising projects in one of the world's hottest mineral belts.
Strategic CEO Doug Eaton has seen it before. The Archer Cathro principal has decades of experience on the ground and personal involvement in many of the Yukon's best mineral discoveries. Archer Cathro is a storied Yukon geological consultancy with a proprietary database that Strategic has full access to (Strategic and Archer Cathro share offices).
"There is so much unlocked value in Strategic, we could do this 8 or 10 times with other properties," Eaton comments.
Trifecta is the third company that Strategic Metals has spun out to shareholders. The second was Silver Range Resources (SNG-V), which has a market cap of about $16 million and is focused on high-grade gold prospects in Nunavut, Northwest Territories and Nevada. The first spinout was an ill-fated zinc spinout that launched just before the 2008 financial crisis hit.
The timing for Trifecta Gold's emergence, however, could not be better. Yukon-focused exploration companies are deploying hundreds of millions of dollars in the hunt for bedrock gold, their treasuries fortified by some of the world's biggest gold miners. Strategic itself has exposure to tens of thousands of metres of drilling this season through its equity stakes in ATAC (7.3%, worth about $6.2M) and Rockhaven (42.5%, worth $9.4M) alone.
The value of those two stakes alone plus Strategic's $16-million cash position is $31.6 million, compared to a market cap of about $49 million.
The Trifecta spinoff is a classic "making the pie bigger" move. The timing could be exquisite. Owning Strategic Metals, the Yukon's largest claims owner and most experienced operator, gives investors broad-based exposure to one of the hottest gold exploration jurisdictions, globally. The Trifecta listing positions speculators to experience the type of explosive share price appreciation that can accompany discovery.
Subscribe to Resource Opportunities this month and use COUPON CODE JUNE to receive $100 off regular subscription prices of $299 for 1 year and $449 for 2 years. That's considerably less than the profit on one successful trade, making Resource Opportunities one of the best value propositions in the newsletter world. Our focus is actionable investment ideas with high speculative upside potential. Recent examples: $ERD.T at 37.5c & $SBB.T at 39c. Join us today and profit!
Disclosure: James Kwantes owns shares of Trifecta Gold, Strategic Metals, ATAC Resources, Arcus Development Group and Rockhaven Resources. Strategic Metals is one of three Resource Opportunities sponsor companies. Readers should always conduct their own research, do thorough due diligence and/or obtain professional advice. This article is solely for information purposes. Nothing contained herein constitutes a representation by the publisher, nor a solicitation for the purchase or sale of securities. The information contained herein is based on sources which the publisher believes to be reliable, but is not guaranteed to be accurate, and does not purport to be a complete statement or summary of the available data. Any opinions expressed are subject to change without notice. The author and their associates are not responsible for errors or omissions.